Gustava Sofia Kindholm
Gustava Sofia Kindholm
Gift/Married: Lehman
Född/Born: 1838 September 6 in Bersbo Östergötland Sweden
Död/Dead: 1919 August 1 in Ishpeming Michigan America
Gustavas husband:
Carl Johan Lehman Född/Born: 1830 September 17
Married 1858 November 7
Gustava was 38 years old when she came to America.
Their children:
Carl Gustaf Fredrik Lehman  B: 1859 October 27  D: 1863 November 21
Johan August Lehman  B: 1862 April 13  D: 1944 September 12 Ishpeming Mich.
Anna Lovisa Lehman  B:1864 December 8  D: 1942 June 19
Mathilda Sofia Lehman B: 1867 March 30  D: 1869 May 9
Maria Sofia Lehman B: 1870 May 19  D: 1894 (Died in childbirth)
Sarah Christina Lehman B: 1875 Sept 17  D: 1956 (Sarah was unmarried)
Carl Anton Lehman  B: 1877 Nov 18  D: 1968
Elisabeth Lehman  B: 1882 March 26  D: 1883 Sept 18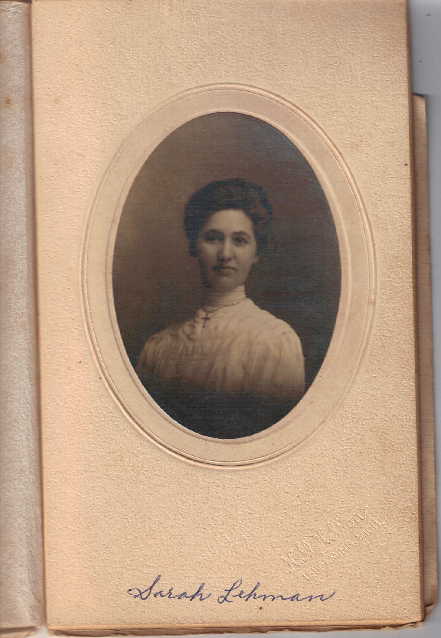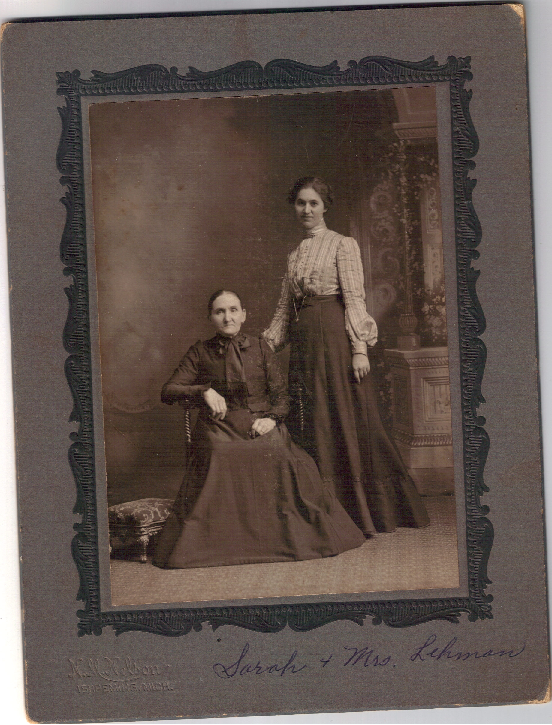 *Gustavas daughter, Sarah´s sister, Maria Sofia Lehman, married Nelson, died in childbirth when Minton was born.  Maria Sofia had an adopted daugther Marie Björling Nelson.
Marie was daughter to Beda Marie Björling, Her adopt.-mother´s cousin.
(Marie´s biological grandmother on her mother´s side was Anna Sofia Lehman, sister of Carl Johan Lehman married to Gustava Kindholm-Lehman.
*Minton Nelson raised by grandmother Gustava in Ishpeming.
*Marie was adopted by the Nelsons, her aunt.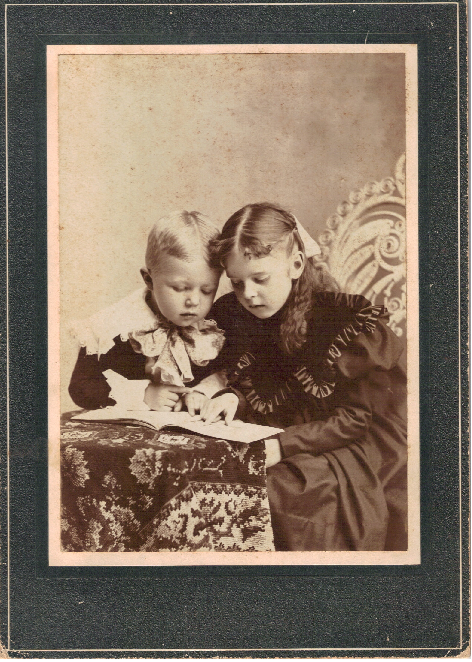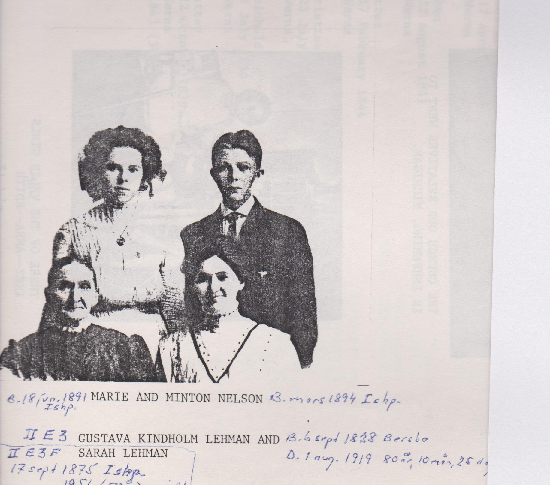 Carl (Charles ) Johan Lehman from Bersbo Sweden
Born: 1830 Sept 17
Died: 1888 Febr 6 Ishpeming Mich. "Asthma-Miner" 57 years old.He left to America via Gothenburg 1873 April 12 at age of 42. Rollo ship May 9.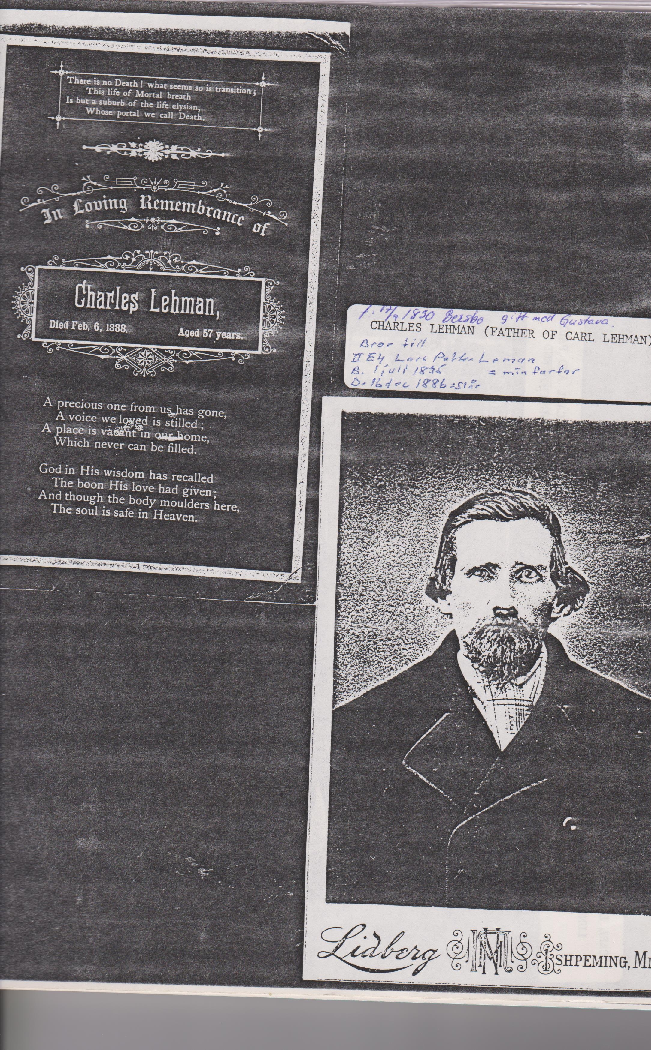 Gustava and Carl ( Charles) Johan´s son Johan (John) August Lehman.
He was sheriff in Ishpeming Mich.